It feels like Mosaic is moving along quite quickly, with construction already reaching the 4th floor.
Here is a picture of it from the apex of (the near new) Stockmans Bridge:
And here it is a little closer: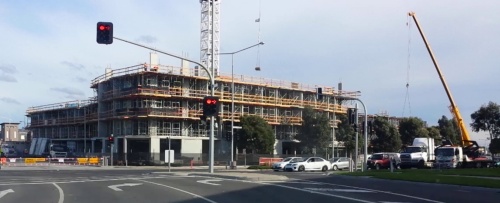 The Allan Street side has one more level to go (it will be 4 levels all up), while the Cheltenham Road side has 5 more levels for the corner building, and 2 more levels further down (5 levels in total). The area already has a significantly different feel to it.